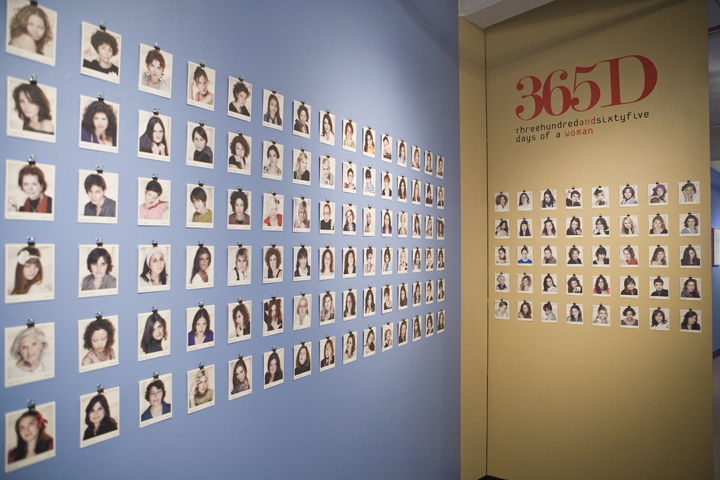 Icebox Gallery announces 365D, a photo exhibition of 365 Italian Women
February 16, 2012 (Minneapolis/St.Paul) Howard Christopherson, owner of Icebox Gallery today announced the stunning photo exhibition, "365D, Three Hundred and Sixty Five Days of a Woman" to open on Friday, March 16, 6-10 p.m. and continues through April 28, 2012. This exhibition, which opened in Rome and Milan, now travels to the Icebox Gallery for a rare glimpse of 365 photographs of women with different backgrounds, ages, and socioeconomic status from all over Italy.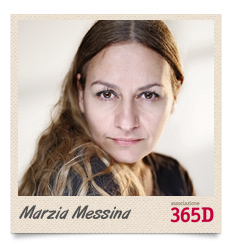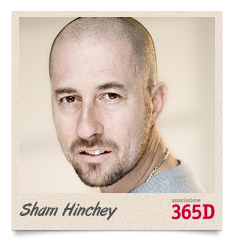 The exhibition is based on a book of photographic portraits and short stories in chronological order by the renowned Italian photographers Sham Hinchey and Marzia Messina. The project began in the worst period in Italy for the exploitation of women and the female body in politics, media and advertising. It seemed that every television program or commercial product needed to be accompanied by a provocative or semi-nude woman giving a distorted image of reality and one which did not reflect or represent the majority. Marzia Messina, creator of 365D, set out to portray an authentic vision which illustrates a more intelligent and sincere perception of Italy's women.
The photographic intention of 365D is to equally represent every sphere of society, one subject per day, working with the same conditions, background and lighting for each close up portrait. The women had to be photographed with no distinction and with the same respect they each deserved. The only difference were the faces themselves in which photographer Sham Hinchey highlighted the depth, uniqueness and beauty in all 365 images.

The photographs, shipped from Rome in a scaled-down version of the wall-size originals, will be offered for sale. This gives the buyers the unique opportunity to pluck the photos off the gallery wall on whatever day they choose to purchase them. In other words, the earlier you attend the exhibit, the better chance you have to see it in its entirety.
The 365 photographs will be accompanied by seven additional images, displayed with the woman's personal story, translated from Italian, to English. Each woman tells a story of an incident in her life which happened on that particular day. Whether poetic or dramatic, violent or romantic, organic or unpredictable, the stories make this exhibit unique.
Hinchey remarked "The right shot usually appeared in the moment that the woman let down her barriers in a conscious or subconscious decision to entrust the photographer and to have trust in themselves."
The project in Italy has the patronage of the Ministry for Equal Opportunities. "365D" is made possible, thanks to the contribution of title sponsor Johnson and Johnson's Carefree®, a brand with a high awareness towards the well-being and health of women, and the long time supporter of Susan G. Komen Italy, a nonprofit organization for the fight against breast cancer, to which proceeds of the book will be donated.
The Icebox Gallery's exhibition of "365D, Three Hundred and Sixty Five Days of a Woman" opens on Friday, March 16, 6:00-10:00 p.m. and continues through April 28, 2012. Admission is free.

LINK HERE TO PROJECT SUMMARY > Project Summary

LINK HERE TO PROJECT HOME PAGE & VIDEO> Project Home Page

Minnesota Monthy Blog Entry by Gregory J. Scott > Blog Entry

Icebox Facebook Images from the opening reception: Here

View 2 Videos Here: Video of Sabrina & Video of Sara

Photographs of exhibit in Rome: Here

365D Web Page Translated to English: Here


Icebox Gallery would like to give a special thank you to Ricka Powers for her expert help with this project.
Additional thanks to: Gregory T. Ochs, Aryeh Schwartz, and Kristine Christopherson.