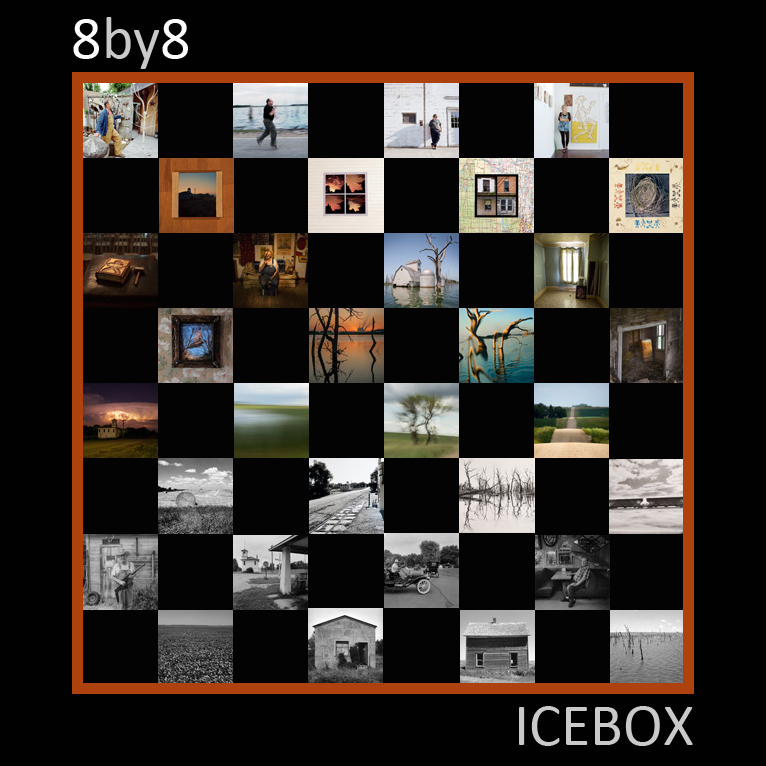 SEE EXHIBIT

Eight by eight inch photographs by eight photographer-artists involved in the Highway 12 Road Trip Photography Workshop. The workshop takes place while driving from Minneapolis, Minnesota into the back roads (Eastern High Plains) of South Dakota.
Each photographer-artist has created 4 works on paper especially for the exhibit.
Each participant was asked to have fun and express themselves in anyway they want with images exposed during a past workshop.
Each work of art, some are one of a kind, measure 8 X 8 inches and will be offered for sale for only $100.00, unframed. The proceeds from these art sales will help support the July 2016 photography workshop.
*OUT OF TOWN / STATE SALES SALES WELCOME Each photograph $100 plus tax and postage.
ALL SALES BEGIN ON THURSDAY at 6:00PM CST. Phone 612-788-1790

8by8 exhibit begins on the weekend of Art Attack, November 6, 7, 8, and continues with gallery hours through December 19, 2015.
Art Attack Weekend Hours: Friday 5-10PM, Saturday 12-8PM, Sunday 12-5PM.
ICEBOX Quality Framing & Gallery / Highway 12 Road Trip Photography Workshop
1500 Jackson Street NE #443 Minneapolis, Minnesota USA 55413
612-788-1790
Will Agar Minnesota
Philip R. Luoma Anderson Minnesota
Howard M. Christopherson Minnesota
Vance Gellert Minnesota
Sid Kaplan New York
Tom Quinn Kumpf New Mexico
Gregory T. Ochs Minnesota
Toby Old New York

SEE EXHIBIT