2015 Workshop Dates: July 23, 24, 25, 26.
Howard M. Christopherson, Tom Quinn Kumpf, Sid Kaplan, and Will Agar.

Hearty Meals included: 2 Dinners / 2 Breakfasts
Each served home style at the Lily Pad. Plus two trail lunches.

Limited Group: 12

Tuition: $525.00 plus Minnesota sales tax. / With Tax $565.82 / if paid in full before June1st.
After June 1st Tuition is $550.00 / With Tax $592.76

*Place Holder Reservations: Non Refundable $25.00 plus tax / With Tax $26.95

*Place Holder Reservation is available from Now until June 1st, 2015.
This reserves your place at the workshop of your choice providing that you pay the complete non-refundable tuition before June 1, 2015. If you opt out of the workshop the $25+tax will not be refunded.

Returning Workshop Participant Tuition Specials.
Second Trip on Workshop Price: $350.00
Third Trip or more Workshop Price: $250.00
Past Guest Photographers Workshop Price $100.00
Note: All Workshop Tuitions are Non-Refundable.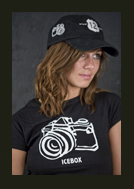 PAY YOUR TUITION IN FULL BEFORE - January 1st, 2015 and get a free Highway 12 / Camera Hat!